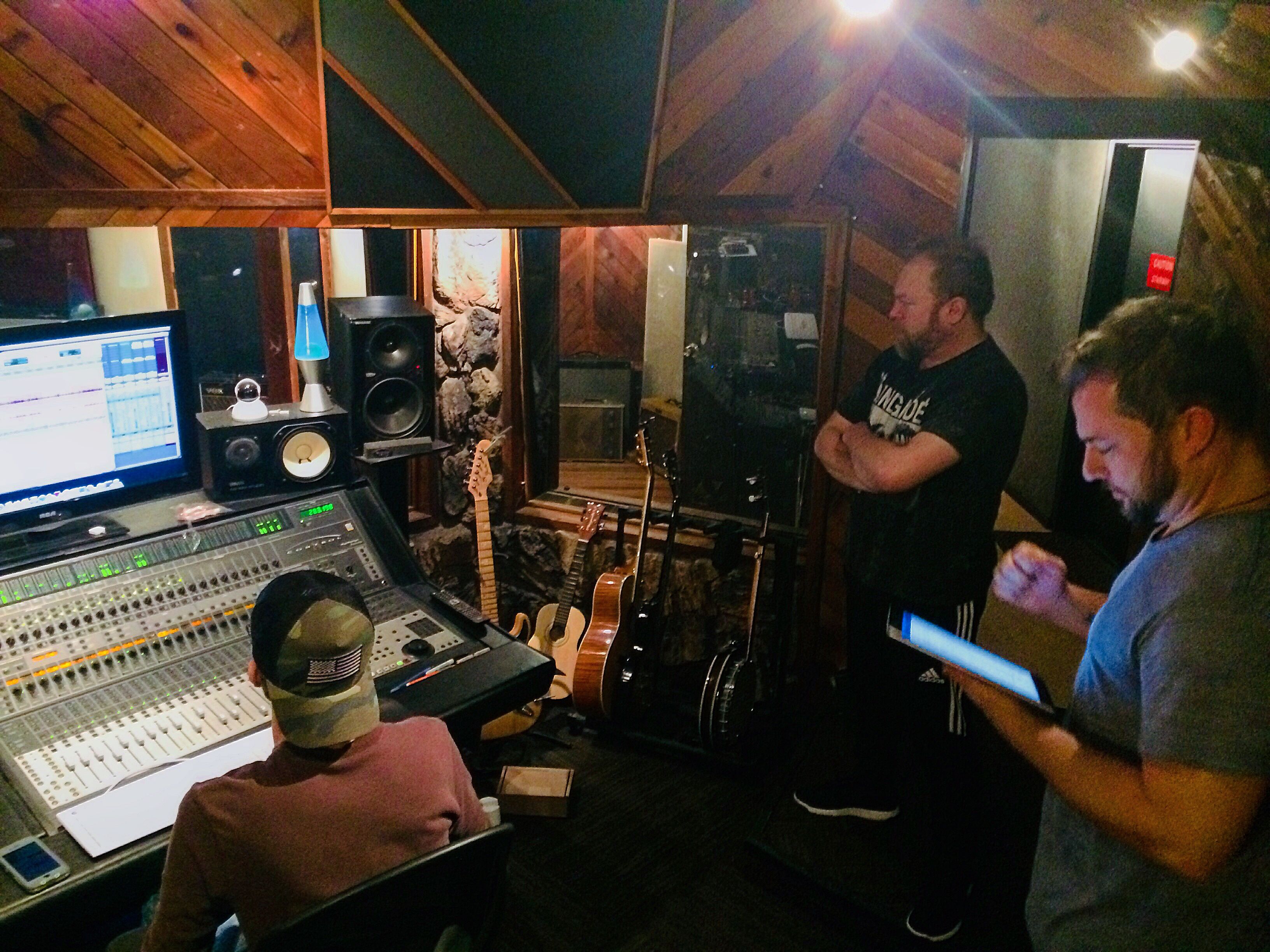 It's been a long road since balancing a family, a military career and a professional recording band on one foot and fumbling towards impending destruction on the other...
But what a beautiful road it's been.  Made for some good tunes.  Brent and I are very proud of this single.  It symbolizes everything within these last 10 years of radio silence.   We've lost some band members, some family members, some friends and some stuff...but we've also made a lot of new friends, found the value in what we have left, and put our hearts together and made some incredible, new music.
I would like to think that Somewhat Different, which is clearly another autobiographical roadmap of the past few years in my life, evokes the same kind of emotion that it pulls from me.  From sitting down alone with my acoustic guitar in south Texas, to what it became in the studio, is is due to the effort and love of some good people.  Amazing people.  

Josh Franklin was a champion of this song since he sent me the first rough mix of Brent's drum track and my scratch guitar/vocal.  He'd already added a bit of magic to that first mix, sensing the sum of what these small parts could become.  He was right, and the love that he put into this track will live in my heart of gratitude forever.  I love my brother, and I am inspired by his love in return.  Josh was instrumental in getting Marshal, another old friend, on the song; and to have another friend come through in such a HUGE way, is humbling.  While Marshal is now focused on his role as the frontman for a touring band, as long as I've known him (damn new 20 years now), he's been one  of the best lead guitar players I know...and he has clearly solidified that opinion on this song.  Holy shit.  I'm proud to say I have another brother that I love on this track, which makes it even more important to me.  

As I was driving through Austin on a return trip from Corpus Christi, I happened to be listening to the new Blue October album on Spotify. Instantly, I thought "Why don't I call Matt and see if he'd be interested in playing bass on this album."  Within about an hour, I received a text back confirming his interest, and within a week, I had all the bass tracks for the new album.  To say Matt is a true professional is an understatement.  Couple his professionalism with the fact that he's an awesome dude and you've got every reason that everyone that knows him, loves the guy.  His bass tracks bring these songs to a completely new level.  

Aaron Carpenter, who mixed and mastered the song along with Josh, took special interest and kind of fell in love with the song as well.  I am in debt to Aaron and the special attention that he gave to Somewhat Different.  I knew when God brought me to Fifity 50 Studios, that I was in the right place.  This was where I recorded the vocals for  "The Words" for Operation Encore because my old friend Josh was working there.  Now, it feels like home.  To everyone at Fifty 50, Thank you.  All the glory goes to God.  I can do all things through Christ who strengthens me.  I know this.  I've been blessed with some great friends around me.
Additional thanks goes to the fellas...we understand that life often becomes too busy to carry on things you'd like to carry on.  We wish Danny, Frank, and Bruce the best of luck and they will always be welcome on our stage.  I would imagine that you'll see some new faces, and some familiar faces in the shows to come, and we can't wait to play for you.
Much Love, and thank you for continuing to listen.  
Steve D. Wilson